Providing high-quality surgical care in a stress-free and relaxing environment.
An in-house, state-of-the-art surgical suite is just one of the many quality services offered at Fountain Valley Animal Hospital. We offer many routine, outpatient procedures that will have your pet home the same day to recover in the comfort of familiar surroundings. Surgical appointments (for non-emergency cases) can be accommodated within a week or two from the time you schedule an initial appointment. We give estimates for all surgical procedures performed and require a consult appointment before the procedure if we have not seen the patient before. For some complicated procedures, especially orthopedics such as TPLOs or plating fractures, we consult with Dr. Robert Schmurr of Pikes Peak Veterinary Surgical Care. Dr. Schmurr performs procedures right at our facility for the convenience of our clients on an as-needed basis.
Dr. Devin performs luxating patella repairs to repair ruptured cruciate ligaments.
Below are some of the surgical procedures we offer: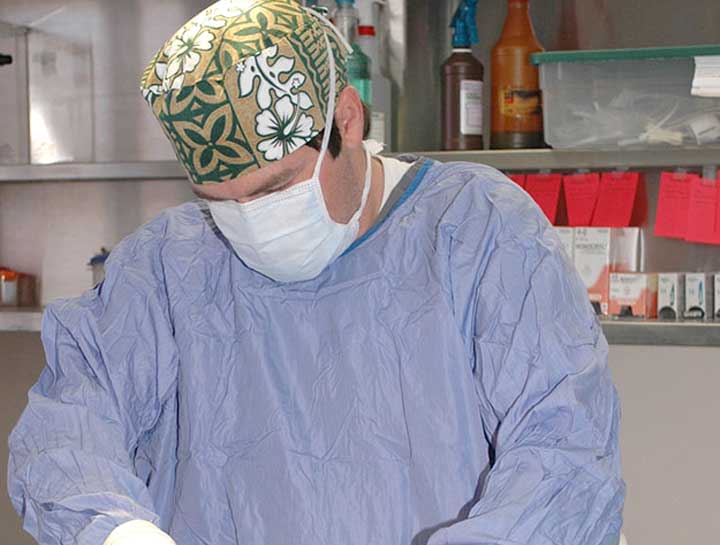 Help your pet live a long, healthy life.
Surgery on eyes, ears, and other soft tissue areas.
Cruciate, patella luxation, and hip surgery